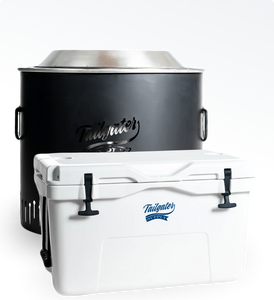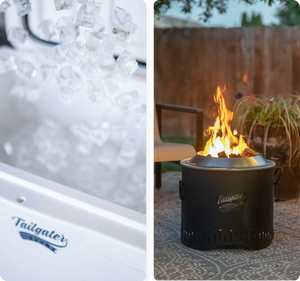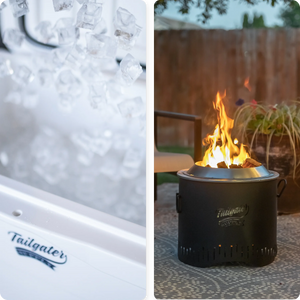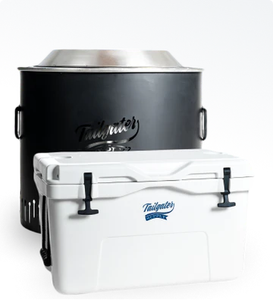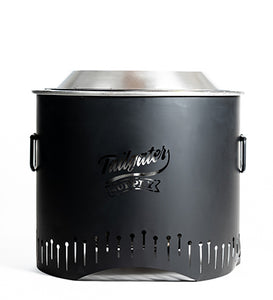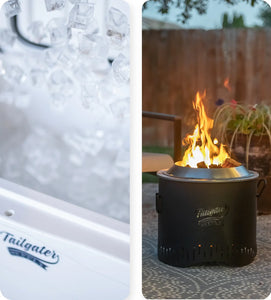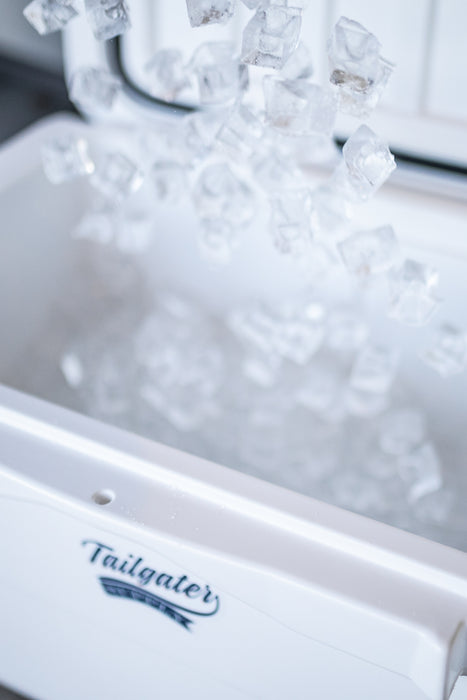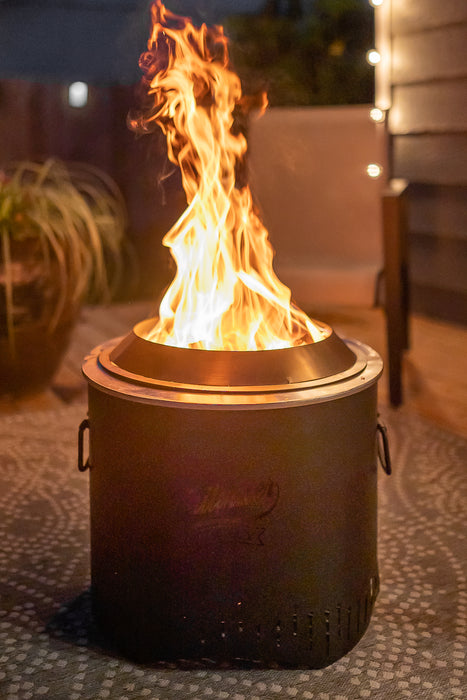 MUST HAVE FOR ANY TAILGATER
By popular demand we have combined our two most
popular items into a single must have bundle to turn any time into a great time.
Keep your drinks and food cold while you stay warm with the Pregame and Victory.  
THE PREGAME-45 OVERVIEW
A solid all purpose cooler to help you and your crew keep your drinks and game day snacks cool all day long
The Pregame-45 combines versatility and durability. 
This premium cooler is built with durable rotomolded construction- and up to three inches of insulation. 
Which is to say it's built to last and will keep your contents ice-cold even in sweltering conditions, or keep your favorite tailgate foods warm despite the chilly fall weather.  
BUILT TO LAST
• RUGGED CONSTRUCTION- Rotomolded Construction for virtually indestructible protection. 
• HEAVY DUTY LATCHES- Latches made to endure the rowdiest of game days and made to never bust. 
LEGENDARY PERFORMANCE
• THICK WALL DESIGN- Holds up to three inches of insulation. 
• FRO-ZONE INSULATION- Pressure-injected polyurethane locks in that just-packed temp. 
• INTERLOCKING LID- Creates a form-fitting barrier against external temps. 
• GAMEDAY GASKET- A freezer-quality gasket that blocks out the heat and locks in the cold.  
KEEP GOING ALL SEASON LONG
• WAR DADDY HANDLES- Made from military-grade polyester rope and high density plastic. 
• NONSLIP FEET- Prevent sliding in the truck bed or backseat. 
• RAPID DRAIN SYSTEM- Leakproof, rugged, and designed for quick and easy draining. 
The Victory Overview
What better way to celebrate a win on the field than getting together with friends and family around the Victory Smokeless Fire Pit.
The Victory is designed to provide smokeless warmth year round. Enjoy the warmth of smokeless fires year round with the easy to use Victory Smokeless Firepit.
Built with both stainless and rolled steel, the victory is built to last. With its easy carry handles and carrying case you'll be able to bring along your Victory Fire Pit wherever you find your next tailgate.
Built to last
• Rugged Construction- Constructed of both Stainless and cold rolled steel. Engineered for enjoyment season after season & year after year.
Smokeless
• Smoke Free Design- Celebrate post-game without the inconvenience of a smoky flame. Our Signature 360° Airflow super-heats air to burn off smoke before it can get to your clothes and hair.
Ease of Use
• Hassle Free- Ditch the hassle of complicated assembly. Making good moments should always be easy, and our fire pits are designed to deliver.
Thanks to 360° Signature Airflow, anyone can easily spark up bright flames whether you're a first-timer or a pro. Enjoy nights with less mess and more good moments.
Super Portable
• On the Move- Weighing in at just over 22 pounds, your fire pit was made to move. Spark up smokeless adventures everywhere you go– whether you're tailgating, camping, partying at the beach, or just enjoying your outdoor oasis, pack up your fire pit in the included carry case and get moving. Your fire pit is ready to go wherever you do.